Vegetarians who haven't eaten meat in a long time don't like it if they try it again. That's because they don't secrete the right mix of enzymes from the salivary glands to the stomach's digestive enzymes and small intestine to digest meat optimally. This triggers a reaction when you do eat meat: It feels heavy; you don't digest it as well, so you don't feel good, and you don't enjoy it.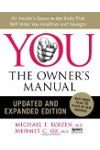 Continue Learning about Vegetarian Diets
When you look at vegetarian diets, it's hard to do so without understanding that many of the practitioners believe that it is not only healthful, but more to practice vegetarianism. This is true even if the diet may include occasi...
onal meats or fish as in the Macrobiotic diet with it's Zen beliefs, or the Indian Ayurvedic diet, which finds milk and dairy central to good health along with plants. Anyone considering a vegetarian diet should learn about the food values of different vegetables, and consider getting advice on whether or not to supplement the diet with vitamins and minerals, particularly if you have special nutritional needs like growing children or pregnant or lactating women.
More