A vegetarian diet should include lots of fruits, veggies, whole grains and legumes.

Vitamin B12 is the one vitamin that isn't available in plant food (it is produced by bacteria, and in modern society, we wash our produce), so I'd recommend a B12 supplement.

The World Health Organization has determined that we only need 2.5% of calories from protein, and most Americans are getting in excess of 20% of their diet from protein sources. There are plenty of proteins in plant foods. In fact, most people would be surprised to learn that 100 calories of spinach contains more protein than 100 calories of animal meat.
One of the biggest obstacles we face as a culture is our dependence on processed and packaged foods for sustenance. We eat many things that have many hard-to-pronounce ingredients, be it vegetarian or not. In following a vegetarian diet, it is not only necessary to avoid animal proteins like beef and poultry, but to favor the major food groups that consist of simple, natural foods. These categories include vegetables, fruits, grains, legumes, nuts, seeds, oils, natural sweeteners, and dairy. Eating a simple diet provided directly by nature will ensure healthier, more easeful digestion. This in turn will create greater overall health. In contrast, many of the processed, pretend meats and other convenience vegetarian foodstuffs tax the system and compromise our wellbeing.
You need to make sure you are getting your B12 and your protein which I try to get from my vitamins, meal replacement drinks and the dairy I eat. I have been one for over 15 years and haven't had any issues. ;-)
The key to following an adequate vegetarian diet is to plan your meals to ensure that you get enough vitamin B12, iron, zinc, vitamin D and omega-3 fats.
Tips to ensure adequate nutrients:
You may want to buy fortified breakfast cereals and soy beverages or take a B12 supplement.
Include legumes, nuts, seeds and soy products on a regular basis
Use other calcium rich foods such as fortified soy milk and juices, soy products, dark green vegetables, seeds, sea vegetables, nuts or supplements.
Those of us who are vegetarians must pay special attention to our intake of two essential nutrients: protein and vitamin B12. Eating a variety of foods, with a focus on protein-rich plant foods such as beans, lentils, nuts, and seeds, as well as dairy and eggs for the non-vegan, will help assure that we get enough protein. Foods from plant sources contain limited amounts of any one essential amino acid. For instance, beans are low in the essential amino acid methionine but high in lysine, while rice is high in methionine but low in lysine. Eating a range of these foods throughout the day increases their protein quality.

Vitamin B12 is not found in plant products. Women who eat few or no animal products should take a supplement containing vitamin B12 to prevent deficiency.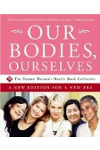 A healthy vegetarian diet has the same foundation as a non-vegetarian diet. It should include whole grains, fruits, vegetables, (lean protein) beans, lentils, soy, nuts, seeds, and heart-healthy fats. Depending upon the strictness of your vegetarian diet you could include dairy/egg products.

Consider using the choosemyplate.gov and eatright.org as resources to better understand food groups and portions.
A vegetarian diet should include adequate amounts of grains, fruits, veggies, lean dairy or a dairy substitute such as soy milk, yogurt and cheese. Also, because vegetarians avoid meat, which is high in protein, they need to be sure to get adequate protein from other food sources. Vegetarians can meet their daily protein needs by consuming a varied plant-based diet that contains protein-rich meat alternatives such as soy, dried beans and other legumes, and nuts.

Some vegetarians include protein-rich eggs and fish as part of their diet.
Continue Learning about Vegetarian Diets