Peripheral vascular disease (PVD) can cause erectile dysfunction (ED). The penis requires blood flow to gain erection. If the arteries are blocked, this means no blood flow. And no blood flow means no erection, leading to ED.
A problem that can cause erectile dysfunction in men who are diabetic is peripheral vascular disease, which is atherosclerosis with hardening of the arteries in the legs. The blockage of the arteries lowers the amount of blood supply to the penis so erections are limited. This may be difficult to treat unless the arterial circulation can be restored by surgery.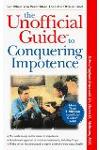 More About this Book
Unofficial Guide to Impotence
The Unofficial Guide to Conquering Impotence delivers the inside scoop on impotence: the truth about Viagra, what treatments really work, and how lifestyle changes can aid in conquering...