Sclerotherapy with saline can cause pain, particularly if the solution is injected outside of the capillaries. The solution can cause blistering and even scarring. Bruising results if blood leaks out from the capillary. This leakage can cause brown skin pigmentation that lasts for weeks or months, or indefinitely. There is a tiny chance of the capillaries clotting and the clots extending into the larger veins to cause a painful superficial phlebitis. If so, the required treatment is warm soaks, elevation, and anti-inflammatory drugs.

In a worst-case scenario, the clot can spread to the deep veins, causing a deep venous thrombosis (DVT). This serious but rare medical problem requires aggressive treatment. Symptoms are pain, swelling and a hot leg. A noninvasive ultrasound test of the leg and thigh are required to rule out DVT if these symptoms occur.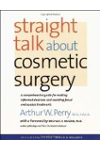 Continue Learning about Spider Veins and Varicose Veins
Large twisted blue or purplish veins visible at the skins surface are known as varicose veins. Any vein in your body can become varicose but it usually occurs in the legs and feet due to the pressure the lower body endures to keep ...
your body upright. It is caused by the weakening of the valves and veins in your legs. Varicose veins are usually hereditary. We are also more prone to get varicose veins as we age. Symptoms include itching, burning, throbbing or cramping in the legs and around the veins. Self-care measures such as exercising, elevating your legs, and wearing compression stockings are used to ease the pain and prevent varicose veins from getting worse. If these measures dont work, see your doctor to discuss medical treatments that are available to close or remove varicose veins.
More