Sadly, there are no effective do-it-yourself treatments or topical potions that will diminish the appearance of varicose or spider veins that are already present. Elevating your legs when you're at home can help, but it's no antidote. Wearing support socks or stockings can help as well.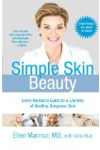 Simple methods to treat varicose veins are compression stockings, a good diet and plenty of exercise. You should also avoid long periods of either sitting or standing to help reduce your symptoms. You can find one-size-fits-all compression stockings at your local drug store, however your doctor can also give you a prescription for a more specific type.
Trinity Health is a Catholic health care organization that acts in accordance with the Catholic tradition and does not condone or support all practices covered in this site. In case of emergency call 911. This site is educational and not a substitute for professional medical advice, always seek the advice of a qualified health care provider.
Continue Learning about Spider Veins and Varicose Veins