They just show up, and near the surface of the skin is somewhere for them to go. As we age, we grow more and more of these fine vessels through a vascular growth process called angiogenesis. At the same time we lose fat and the skin becomes more translucent as the years go on, so these arterials become more evident. People with hay fever and allergies tend to have more irritation around the nose, and this might cause extra blood vessels to grow there. Genetics is a factor, and sun damage makes them worse by dissolving the collagen around the vessels that usually camouflage them and by causing inflammation, which revs up angiogenesis.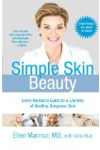 Continue Learning about Spider Veins and Varicose Veins
Large twisted blue or purplish veins visible at the skins surface are known as varicose veins. Any vein in your body can become varicose but it usually occurs in the legs and feet due to the pressure the lower body endures to keep ...
your body upright. It is caused by the weakening of the valves and veins in your legs. Varicose veins are usually hereditary. We are also more prone to get varicose veins as we age. Symptoms include itching, burning, throbbing or cramping in the legs and around the veins. Self-care measures such as exercising, elevating your legs, and wearing compression stockings are used to ease the pain and prevent varicose veins from getting worse. If these measures dont work, see your doctor to discuss medical treatments that are available to close or remove varicose veins.
More