Follow these five tips to reduce your chances of getting spider veins.
Wear sunscreen. Not only will sunscreen protect you from skin cancer and early skin aging like wrinkles and dark spots, it will also help prevent spider veins -- especially on the face.
Don't cross your legs. Sitting with your legs crossed for too long can slow blood flow in your legs and may cause vessel damage. This can lead to weakening of the vein valves and walls and contribute to spider and varicose veins.
Get moving. Don't stand or sit for too long without moving. If you have to stand for a long time, shift weight between each leg every few minutes to keep blood flowing. Try not to sit for more than 30 minutes without getting up or going for a walk. Movement and exercise promote blood flow and decrease your risk of unsightly veins.
Elevate your legs. When you're resting, put your feet up to help take the pressure off your legs and feet and help blood drain back to your heart. This will decrease the pressure on the veins and skin and make them less likely to weaken.
Get good footwear. Leave your high-heels for special occasions -- low-heeled shoes will help promote good blood flow. Also, avoid tight clothes that constrict you at the waist, groin or legs, as these can cause backup of blood in the lower extremities. Compression stockings or socks can also help blood get back to your heart and keep your veins from enlarging.
This content originally appeared on doctoroz.com
Unfortunately, there's no great way to prevent these veins from showing up. Sun protection can help, and treatments for rosacea (topical anti-inflammatory gels and creams) may calm the redness because angiogenesis occurs as a result of an inflammatory response (the body builds more highways to help inflammatory cells travel to an irritated or inflamed area).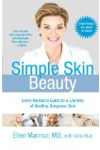 Continue Learning about Spider Veins and Varicose Veins
Large twisted blue or purplish veins visible at the skins surface are known as varicose veins. Any vein in your body can become varicose but it usually occurs in the legs and feet due to the pressure the lower body endures to keep ...
your body upright. It is caused by the weakening of the valves and veins in your legs. Varicose veins are usually hereditary. We are also more prone to get varicose veins as we age. Symptoms include itching, burning, throbbing or cramping in the legs and around the veins. Self-care measures such as exercising, elevating your legs, and wearing compression stockings are used to ease the pain and prevent varicose veins from getting worse. If these measures dont work, see your doctor to discuss medical treatments that are available to close or remove varicose veins.
More