The results of the treatment of spider veins are not known for about a month after the sclerotherapy procedure. Some capillaries are successfully treated but contain blood that takes a month to be absorbed by the body. Others are successfully treated, but will be repaired by the body. In this case, "repair" is counterproductive: The body doesn't know the goal is to destroy the capillary. Its job is to fix it.

At the end of the month, we assess the results. A typical treatment destroys between half and two-thirds of the capillaries. Depending on the patient's wishes, sometimes a second or even a third treatment is performed.

Remember, spider veins are an ongoing process. The trouble started when women got up on their hind legs and stood. Higher pressure was placed on the leg veins and was increased by pregnancy and obesity. The treatment of spider veins is like weeding a garden. Every few years, we need to go back and clean up the new capillaries.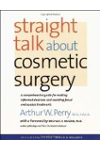 Continue Learning about Spider Veins and Varicose Veins
Large twisted blue or purplish veins visible at the skins surface are known as varicose veins. Any vein in your body can become varicose but it usually occurs in the legs and feet due to the pressure the lower body endures to keep ...
your body upright. It is caused by the weakening of the valves and veins in your legs. Varicose veins are usually hereditary. We are also more prone to get varicose veins as we age. Symptoms include itching, burning, throbbing or cramping in the legs and around the veins. Self-care measures such as exercising, elevating your legs, and wearing compression stockings are used to ease the pain and prevent varicose veins from getting worse. If these measures dont work, see your doctor to discuss medical treatments that are available to close or remove varicose veins.
More