The results of the treatment of spider veins are not known for about a month after the sclerotherapy procedure. Some capillaries are successfully treated but contain blood that takes a month to be absorbed by the body. Others are successfully treated, but will be repaired by the body. In this case, "repair" is counterproductive: The body doesn't know the goal is to destroy the capillary. Its job is to fix it.

At the end of the month, we assess the results. A typical treatment destroys between half and two-thirds of the capillaries. Depending on the patient's wishes, sometimes a second or even a third treatment is performed.

Remember, spider veins are an ongoing process. The trouble started when women got up on their hind legs and stood. Higher pressure was placed on the leg veins and was increased by pregnancy and obesity. The treatment of spider veins is like weeding a garden. Every few years, we need to go back and clean up the new capillaries.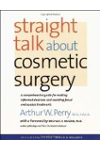 Continue Learning about Spider Veins and Varicose Veins