Lasers can be used to destroy spider veins. Honest surgeons will tell you that the lasers are a less efficient technique than sclerotherapy (a method of treating spider veins by injecting chemicals directly into the capillaries). Only small numbers of capillaries can be treated in each session. And the technique hurts. Lasers are more useful for the capillary "blush" that sometimes remains after the larger capillaries are destroyed with sclerotherapy.

In the face, lasers are the treatment of choice for visible capillaries. The difference is the pressure of the blood. It is much lower in capillaries above the level of the heart. Also, these capillaries are closer to the skin and have a smaller diameter.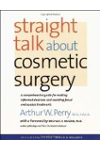 Continue Learning about Spider Veins and Varicose Veins
Large twisted blue or purplish veins visible at the skins surface are known as varicose veins. Any vein in your body can become varicose but it usually occurs in the legs and feet due to the pressure the lower body endures to keep ...
your body upright. It is caused by the weakening of the valves and veins in your legs. Varicose veins are usually hereditary. We are also more prone to get varicose veins as we age. Symptoms include itching, burning, throbbing or cramping in the legs and around the veins. Self-care measures such as exercising, elevating your legs, and wearing compression stockings are used to ease the pain and prevent varicose veins from getting worse. If these measures dont work, see your doctor to discuss medical treatments that are available to close or remove varicose veins.
More