Some recent research suggests that if you exercise the body part receiving the flu vaccine -- generally the shoulder -- you can increase blood flow to the site, and, as a result, enhance your response to the vaccine. In essence, you wind up making more antibodies, which should translate into better protection against the flu.

The idea is to exercise before you get the flu shot, so the site is "primed." This exercise can be some calisthenics or a vigorous work around the house. If you feel that burn in your shoulder, it means you've stressed the muscle enough to get the potential benefit of enhanced protection against the flu.
Continue Learning about Vaccine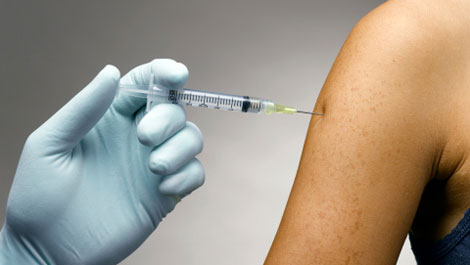 Vaccines work to protect your body against germs. Because of vaccines, many of the diseases that can cause severe sickness, handicaps and death have been eradicated. Learn more from our experts about vaccines.