Tetanus and diphtheria vaccinations are usually given together with polio and MMR (measles-mumps-rubella) as part of immunization programs for children. Unlike many of the vaccines we are given during childhood, our immunity to tetanus and diphtheria wanes as we grow older, and many adults lack the appropriate levels of antitoxin against these two diseases. Several large screenings have shown that more than 50 percent of Americans over the age of thirty-nine, and 70 percent of those over age 70 need this combination vaccine. Admittedly, there's not much concern about tetanus or diphtheria these days. In 2001, just thirty-seven cases of tetanus and only one case of diphtheria were reported in the United States. Nevertheless, these are serious bacterial diseases. Nearly a quarter of all patients who get tetanus die from the disease, and that number is probably an underestimation.
Continue Learning about Vaccine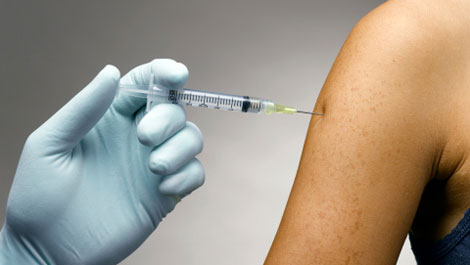 Vaccines work to protect your body against germs. Because of vaccines, many of the diseases that can cause severe sickness, handicaps and death have been eradicated. Learn more from our experts about vaccines.