Anyone who is allergic to any ingredient in Havrix or has had a reaction to previous hepatitis A vaccination should not receive this vaccine. People who are allergic to latex rubber, albumin (bovine source) or the antibiotic neomycin or related drugs, like gentamicin or tobramycin, should not receive Havrix. Cancer chemotherapy or radiation therapy in the last three months, immunosuppressant medications to prevent organ transplant rejection and immune system diseases will decrease the ability of the immune system to respond sufficiently to the vaccine. People with a bleeding disorder, a current infection, a neurologic disorder, a brain disease or a history of seizures may not tolerate the vaccination very well. Because it is not known how this vaccine will affect a developing fetus or nursing baby, pregnant or breastfeeding women should discuss the risks and benefits with their doctor first.


Continue Learning about Vaccine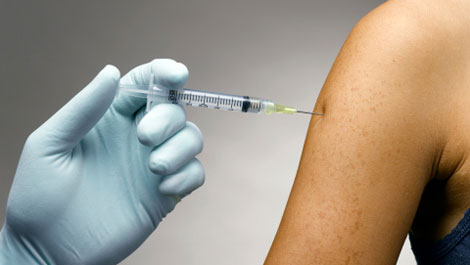 Vaccines work to protect your body against germs. Because of vaccines, many of the diseases that can cause severe sickness, handicaps and death have been eradicated. Learn more from our experts about vaccines.