You should not be vaccinated with Fluzone if you have been diagnosed with Alzheimer's disease, epilepsy, Guillain-Barre syndrome or Parkinson's disease. You should not use Fluzone if you have received this vaccine in the past and have had allergic reactions to it. If you are allergic to eggs or egg products, do not receive Fluzone. It should not be used on children under six months of age. If you are pregnant or nursing, consult with your doctor before using Fluzone, as it is not known whether it can be harmful to a fetus or passed through breast milk. If you have food allergies or are allergic to certain medications, consult with your doctor about vaccination. If you are using herbal remedies, prescription medication or any over-the-counter drugs, tell your doctor before being vaccinated with Fluzone.


Continue Learning about Vaccine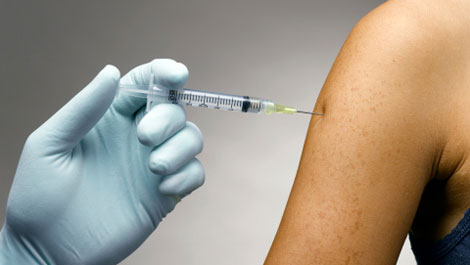 Vaccines work to protect your body against germs. Because of vaccines, many of the diseases that can cause severe sickness, handicaps and death have been eradicated. Learn more from our experts about vaccines.