The Varivax (chicken pox) vaccine is not recommended for pregnant women or those who plan to become pregnant in the next 12 weeks; people who are allergic to anything in the vaccine; those with immune system problems, including people with leukemia, lymphoma, blood dyscrasias or people living with HIV/AIDS; those who have a fever, active TB (tuberculosis); people who take corticosteroids in high amounts; and anyone who has had an allergic reaction to the antibiotic neomycin. Talk to your doctor before getting the vaccine if you are breastfeeding, have any allergies in general or have had an allergic reaction after getting another kind of vaccine, are on any type of medication or have had a transfusion of human serum globulin, blood or plasma in the past five months.


Continue Learning about Vaccine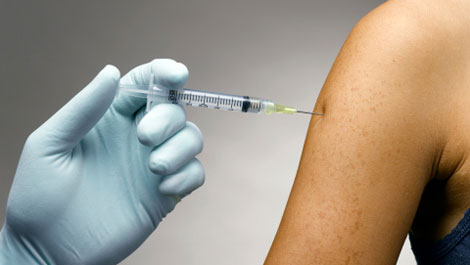 Vaccines work to protect your body against germs. Because of vaccines, many of the diseases that can cause severe sickness, handicaps and death have been eradicated. Learn more from our experts about vaccines.