The flu shot is recommended for anyone over six months of age, says James Bush, MD, from John Randolph Medical Center. Learn how often you should get the shot, and who it's most important for, by watching this video.
According to the Centers for Disease Control and Prevention, everyone over the age of sixty-five should get an annual flu shot. The CDC also recommends that people who interact with the public, especially healthcare workers, who risk not only catching the influenza virus but also transmitting it, get annual flu shots. You should also get a flu shot if you have high blood pressure, arterial or coronary disease, lung disease, immune system dysfunction or any metabolic disease such as diabetes or kidney disease, or if you are in close contact with people who do have one of these conditions. Finally, if you spend time with individuals who are older than sixty-five, you should probably get a flu shot, too. In other words, pretty much everyone should get an annual flu shot.
Anyone who is six months of age or older should get the seasonal flu shot. In addition, children who get the flu shot for the first time and are younger than nine years old will get a booster flu shot the next month. After that first flu season when the booster is given, only one flu shot is needed per year.
Everyone 6 months of age and older should get a flu shot. Seasonal flu vaccines have a very good safety track record. It is especially important to get the vaccine if you, someone you live with, or someone you care for is at high risk for complications from having the flu.
You should get vaccinated against the flu this year—and every year. That's because the viruses that cause influenza (the flu) and the vaccines against them change from year to year.
Infections of any kind, including the flu, can make breathing difficult, boost blood pressure, force the heart to beat faster and rev up inflammation. A healthy heart usually weathers these changes without a problem; a damaged or weakened heart may not.
Everyone age 6 months or older should get the flu vaccine. It is especially important if you:
are over age 50
have heart disease, diabetes, immune problems, or other chronic conditions
live with or care for someone at high risk of getting the flu
come into contact with many people in a doctor's office, classroom or other setting
If you have heart disease, get the flu shot, not the nasal spray. The spray contains a live but disabled virus that isn't recommended for people over age 50 or those at high risk for complications of the flu.
Other vaccines recommended for adults include a vaccination against pneumonia once every five years beginning at age 65 and a single vaccination against herpes zoster (shingles) at age 60. If you didn't have measles or chickenpox as a child, or weren't vaccinated against them, it's a good idea to do that in adulthood, too.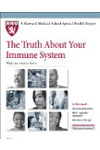 Yearly flu vaccines were once urged only for high-risk groups, but experts today say the preventive shot is now advisable for nearly everyone 6 months and older at the beginning of each flu season. "We recommend near-universal vaccination against influenza for two reasons," says Todd Spector, MD, a family physician at UCLA-Santa Monica Bay Physicians. "The first is to create 'herd immunity' and stop the spread of influenza throughout the community. The second is to prevent the serious illness, hospitalizations and even deaths associated with influenza."
Anyone 6 months and older should get a flu vaccine, and the U.S. Centers for Disease Control and Prevention (CDC) particularly recommends flu vaccines for:
people 65 or older
those living in a nursing home or other medical care facility
those with respiratory diseases, anemia or other chronic lung, heart, kidney or blood disorders, including diabetes
those with a weakened immune system, either from medication, cancer treatment or disease such as HIV/AIDS
those with dementia, spinal cord injury, seizure disorder or other neuromuscular problem that could affect breathing
infants and children from 6 months to 5 years old, especially any child with chronic health conditions or who is taking aspirin as a long-term therapy women who are pregnant during flu season
These individuals have a much higher risk of complications.
Every year in the United States about 35,000 people die from the flu, primarily older people and the very young. The recommendation now is that everyone from the age of six should get the flu vaccine in order to safeguard the entire population.
Even if you are healthy and you get the flu, other people might catch it from you, particularly children and senior citizens. Those are the people who are going to have the worst complications from the flu. If more people get immunized, fewer people will get the flu and suffer serious complications. The flu shot is not 100 percent effective in preventing flu but if you do get it after being immunized it is likely that it will be a milder case.
Everyone over the age of six months should get a seasonal flu shot every year, according to the Centers for Disease Control and Prevention (CDC). The seasonal flu vaccine is the best way for people to protect themselves and others from the flu. Immunizations aren't just for babies and young kids. The CDC says everyone needs them to help protect themselves from serious diseases and illness.
Trinity Health is a Catholic health care organization that acts in accordance with the Catholic tradition and does not condone or support all practices covered in this site. In case of emergency call 911. This site is educational and not a substitute for professional medical advice, always seek the advice of a qualified health care provider.
Everyone age 6 months and older should get a flu vaccine each year, according to the U.S. Centers for Disease Control and Prevention. Influenza causes more than 30,000 deaths annually in the United States, with the elderly, infants and people with chronic medical conditions at greatest risk.
In addition to the highest-priority groups—including children under 5; adults 65 and older; pregnant women; and individuals with respiratory or heart conditions, diabetes or otherwise compromised immune systems—it is important for healthy young and middle-aged adults to get the flu shot. This is about both prevention for yourself and protecting others. Even if you are perfectly healthy and feel like you never get sick, the flu can hit anyone. And even if you're not worried about being out of commission yourself, you should be concerned about not passing it along to others who might be more vulnerable to influenza's effects.
This content originally appeared online at UCLA Health.
Flu shots are helpful to many people, but might not be necessary for others. Find out the opinion of preventive and functional medicine specialist Dr. Susan Blum in this video.
Continue Learning about Vaccine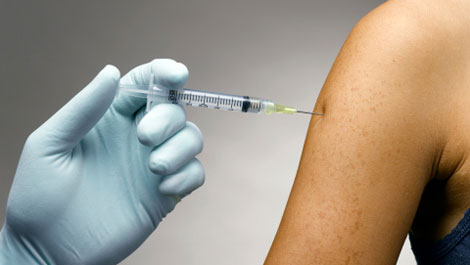 Vaccines work to protect your body against germs. Because of vaccines, many of the diseases that can cause severe sickness, handicaps and death have been eradicated. Learn more from our experts about vaccines.