Diphtheria is a serious bacterial infection that spreads from person to person through coughs and sneezes. The diphtheria vaccine is given as an injection in combination with vaccines for tetanus and pertussis. (Tetanus and pertussis are also infections caused by bacteria.) Small children receive periodic vaccinations for all three infections beginning in infancy. Adolescents and adults typically need a tetanus-diphtheria vaccine (known as a "booster" shot) every 10 years. Ask your doctor if you need a diphtheria vaccine.


Continue Learning about Vaccine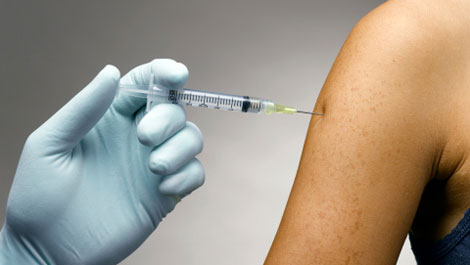 Vaccines work to protect your body against germs. Because of vaccines, many of the diseases that can cause severe sickness, handicaps and death have been eradicated. Learn more from our experts about vaccines.