Anyone who is allergic to eggs, neomycin, any ingredient in the ProQuad solution (including gelatin) or any other previous vaccine against the measles, mumps, rubella or varicella should not receive the MMRV vaccine. It should not be administered to people who live with someone who is pregnant or has a weakened immune system.

People with a weakened immune system caused by disease or drug therapy should not receive this vaccine because it contains live viruses. The immune system may be affected by corticosteroids, cyclosporine, cancer chemotherapy, radiation therapy, certain diseases, such as human immunodeficiency virus (HIV) infection, acquired immune deficiency syndrome (AIDS), decreased gamma globulin levels or decreased white blood cell levels. MMRV vaccine live also should not be used in people with leukemia, lymphoma, inadequately treated tuberculosis, a current fever, Guillain-Barre syndrome in the past or a current chronic illness, such as diabetes, kidney disease, anemia, asthma or other breathing disorders.


Continue Learning about Vaccine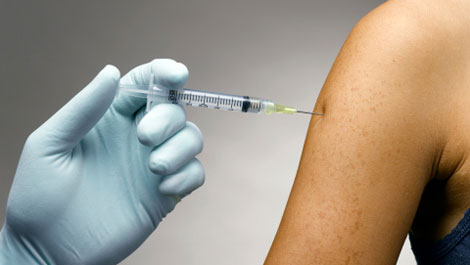 Vaccines work to protect your body against germs. Because of vaccines, many of the diseases that can cause severe sickness, handicaps and death have been eradicated. Learn more from our experts about vaccines.