Diphtheria CRM197 protein conjugate is intended for children between the ages of two months and five years. It is possible the vaccine may be suitable in certain circumstances for older children as well as adults, but that is decided on a case-by-case basis.

If you are pregnant, or planning to become pregnant, it is important to tell your doctor as soon as possible as testing has shown adverse effects on animal fetuses in all trimesters. Diphtheria CRM197 protein conjugate can be passed in breast milk and may pose a risk to breast-feeding children.

If you are allergic to any of the ingredients of diphtheria CRM197 protein conjugate, including diphtheria toxoid, do not receive this vaccine.

Cancer treatments and immunosuppressive therapies may decrease the effectiveness of this vaccine. Also, anticoagulants such as warfarin may increase the risk of bleeding when used at the same time as this vaccine.
Continue Learning about Vaccine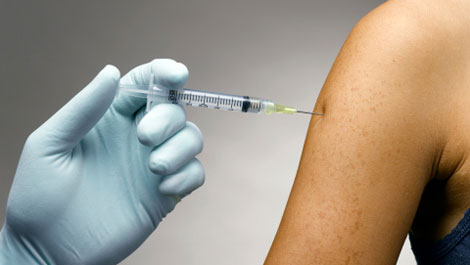 Vaccines work to protect your body against germs. Because of vaccines, many of the diseases that can cause severe sickness, handicaps and death have been eradicated. Learn more from our experts about vaccines.