The DTaP-IPV vaccine is only intended for children between four and six years of age. Your child should not receive the vaccine if he or she has allergies to any of the DTaP-IPV vaccine's ingredients, including polymyxin B, neomycin and latex. Tell your doctor about any allergies your child has. There are certain medical conditions, such as brain disease, Guillain-Barre syndrome and immunodeficiency disorders that may put children at a higher risk of adverse reactions if they receive the DTaP-IPV vaccine. The medications used to treat some of these illnesses, such as corticosteroids, may decrease the effectiveness of the DTaP-IPV vaccine. It is important to discuss potential risks and benefits with your doctor. If your child is ill with a viral infection or high fever, wait until he or she is fully recovered before administering the vaccination. The DTaP-IPV vaccine cannot treat illnesses that have already begun.


Continue Learning about Vaccine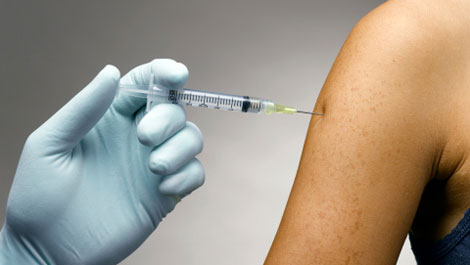 Vaccines work to protect your body against germs. Because of vaccines, many of the diseases that can cause severe sickness, handicaps and death have been eradicated. Learn more from our experts about vaccines.