If you have a moderate to severe illness your doctor may have you wait to receive anthrax vaccine (BioThrax) until you're completely well. People who are mildly ill can usually receive the vaccine.

You should not receive anthrax vaccine if you've had Guillain Barré syndrome, or if you have ever had a serious allergic reaction to an earlier dose of anthrax vaccine. Tell your doctor about any serious allergies you have, including allergy to latex.

A woman who is pregnant should not get the anthrax vaccine unless she's been exposed to anthrax and is at risk of developing inhalation disease. In that case the benefit would outweigh any risk to the fetus. Women who are breastfeeding may be vaccinated safely.
Continue Learning about Vaccine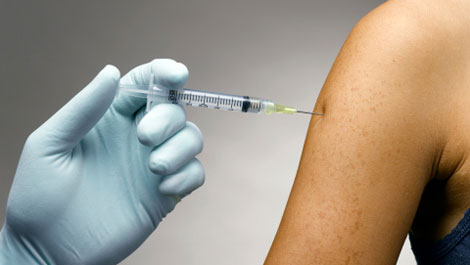 Vaccines work to protect your body against germs. Because of vaccines, many of the diseases that can cause severe sickness, handicaps and death have been eradicated. Learn more from our experts about vaccines.