Anyone born during or after 1957 who has not had measles or been vaccinated is at risk and should get at least one dose of measles, mumps and rubella (MMR) vaccine. Two doses are recommended for adults who are at higher risk, such as college students, international travelers, and healthcare personnel.

The presence of the CDC logo and CDC content on this page should not be construed to imply endorsement by the US Government of any commercial products or services, or to replace the advice of a medical professional. The mark "CDC" is licensed under authority of the PHS.
If you were born after 1956 and do not know for sure if you were vaccinated for mumps, measles, and rubella (MMR), you should probably get an MMR immunization. Check with your doctor. Even if you know you've had one, if you work in settings where large groups of individuals (particularly young adults) congregate, such as schools and universities, you might want to consider getting a second one. If you were born before 1956 and never received an MMR vaccination, do not worry, as virtually everyone born before 1956 would have been exposed to these diseases and would have built up a natural immunity. The MMR vaccine is one of the safest and most effective vaccines we have, with an effectiveness of well over 90 percent.
Continue Learning about Vaccine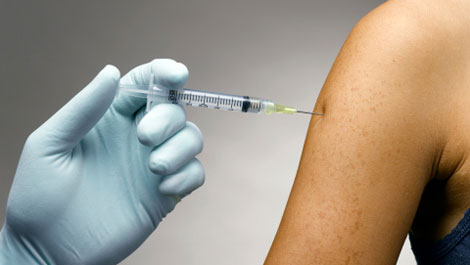 Vaccines work to protect your body against germs. Because of vaccines, many of the diseases that can cause severe sickness, handicaps and death have been eradicated. Learn more from our experts about vaccines.