The influenza virus changes its genetic makeup every year. That's why you can get the flu every year. Because the flu can be so serious and spread so rapidly, the Centers for Disease Control and Prevention (CDC) recommends that everyone age six months and older get vaccinated every year. A yearly flu vaccine is the first and most important step in protecting against flu, according to the CDC.
The following children should get the flu vaccine:
Children from the ages of six months to 18 years old should receive the vaccine. This age group has a high rate of complications and being admitted to the hospital from the flu.
Children 6 months old or older who have the following high-risk conditions should have the vaccine:
Lung diseases or lung problems such as asthma or cystic fibrosis
Heart disease
Cancer or lowered immune systems from medication
Sickle cell anemia or other blood diseases
Diabetes, kidney problems, central nervous system disease, arthritis, or long-term aspirin use
It's good practice to get your child vaccinated as soon as flu vaccine becomes available in your community so that your child will be protected by the time flu season starts. However, even getting your child vaccinated in December or later can be protective because the influenza season can last as late as May. It takes about two weeks after vaccination for antibodies to develop in the body and for protection to develop against influenza virus infection.
If your child is at risk of contracting influenza either because you or his caregivers are, or he is exposed to crowds or in day care, he should receive his first flu vaccine at 6 months and then annually thereafter. One of the reasons you don't want your baby to catch the flu is because anti-virals are either contraindicated due to side effects in those under one year of age or have not been tested for safety in that population.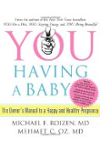 If your child is 6 months or older, he should get a seasonal flu vaccine. Ideally, he should get the vaccine as soon as it becomes available before flu season begins, which can be as early as October. But don't skip the shot if you don't get around to it right away. Flu season can last through May, so getting the shot later in the fall or even in winter will still protect your child from the flu.
The flu vaccine is especially important for children under 5 years old and for kids with a chronic health condition, such as asthma or diabetes.
The flu vaccine is not approved for children younger than 6 months old, so if you have a baby under 6 months, everyone in the household, including older siblings and primary caregivers, should receive the flu vaccine.
Your child should get the flu vaccine at the beginning of every flu season starting at six months old. The first season, your child will get a booster dose one month later unless they are nine years old already and then a booster is not needed.
The reason a new flu vaccine is needed at the beginning of each season is because the flu shot changes yearly. Each year the flu vaccine includes protection against the three main types of flu for that year. By not vaccinating each season, your child may not have protection against the types of flu that are prevalent that year.
Continue Learning about Vaccine