Following is the vaccine schedule for children and teens:
4 to 6 years
Diphtheria, tetanus and pertussis (DTaP)
Polio
Measles, mumps, rubella (MMR)
Varicella (chicken pox)
11 years and older
Tetanus diphtheria, and pertussis (Tdap) booster at age 11 or 12
Meningococcal vaccine: 2 doses, one dose at age 11 or 12 and the second dose 5 years later.
Human papillomavirus (HPV) vaccine: 3 doses between ages 11 and 12
Catch-up time! If you've missed any earlier vaccines, you can catch up on these vaccines now: hepatitis B, polio; MMR; varicella (chicken pox); hepatitis A
Continue Learning about Vaccine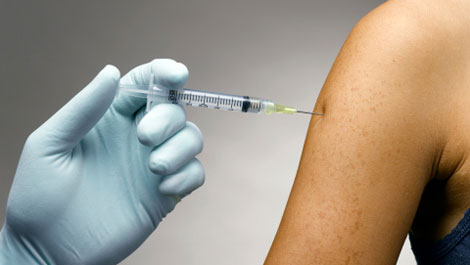 Vaccines work to protect your body against germs. Because of vaccines, many of the diseases that can cause severe sickness, handicaps and death have been eradicated. Learn more from our experts about vaccines.