Your doctor may recommend that you take anthrax vaccine adsorbed (BioThrax) to protect you from anthrax infection, especially if you work with B anthracis in a laboratory, in the military, are a veterinarian or somewhere else where you could be exposed to anthrax bacteria. The vaccine itself cannot cause anthrax, and it cannot cure the disease if you already have it. Minor side effects, such as headaches, are common with anthrax vaccine adsorbed, but serious side effects are rare. Evidence does not show that this vaccine causes birth defects, sterility or other long-lasting problems, and civilian reviews have concluded that anthrax vaccines are not associated with Gulf War veterans' unexplained health problems. You should not get the anthrax vaccine absorbed if you have a latex allergy; Guillain-Barre syndrome; recently had chemotherapy or radiation treatments; recently used steroid medications; had an anthrax infection; or if your immune system is weak due to a disease such as HIV or from medications. Some drugs may interact with the vaccine, so be sure to inform your doctor about any medications you're taking.


Continue Learning about Vaccine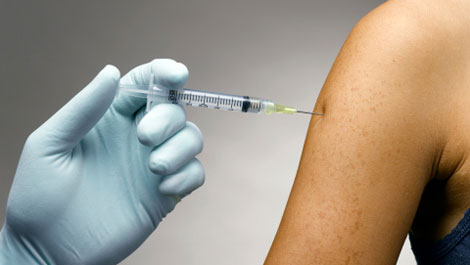 Vaccines work to protect your body against germs. Because of vaccines, many of the diseases that can cause severe sickness, handicaps and death have been eradicated. Learn more from our experts about vaccines.