Signs of a moderate or severe reaction to anthrax vaccine (BioThrax) include an allergic reaction or a high fever. Severe allergic reaction usually occurs within a few minutes to an hour after the shot is given. Symptoms of a serious allergic reaction may include dizziness, trouble breathing, weakness, a fast heart rate, hives, paleness, hoarseness or wheezing, and swelling of the throat.

If you experience any of these symptoms after receiving anthrax vaccine, call your doctor or get emergency medical help right away. Tell your doctor about the reaction, the date and time it happened and when you got the vaccine.
Continue Learning about Vaccine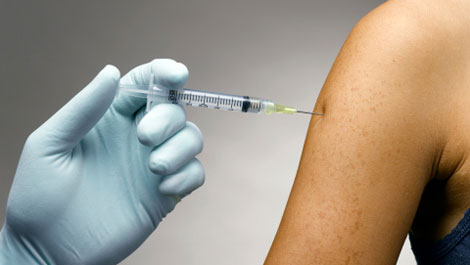 Vaccines work to protect your body against germs. Because of vaccines, many of the diseases that can cause severe sickness, handicaps and death have been eradicated. Learn more from our experts about vaccines.