A common side effect of Varivax (varicella virus vaccine) includes a fever. Some people may experience pain and redness at the injection site, as well as a rash near the injection site or on the body. In these cases, the rash was generally less severe than an actual chicken pox infection would have been. Other reported side effects include: blue lips and fingernails, skin tingling, shingles, chest pain, producing less urine than usual, irritability, confusion, vomiting, wheezing, breathing irregularities and difficulties, swelling (in the face, fingers, lower legs, feet and ankles), chills, itching, pale skin, reddened skin and raised red lumps on the skin, skin infections and disorders, hives, small purple or red spots beneath the skin, mouth sores, torso blisters, irregular heartbeat, chest tightness, more sweating than usual, fatigue, dilated neck veins, headaches, stiff neck, neck gland swelling, problems walking well, problems moving legs or arms, sudden muscular numbness and weakness, problems speaking, blurry vision, eye irritation, muscle pain or spasm, joint pain, back pain, stomach pain, weight gain, black stools, blood in urine or stool, incontinence, bleeding and bruising more than usual, bleeding gums, stroke, slurred speech, seizures, lung inflammation, sudden loss of awareness and brain swelling. Whether these problems are related to the vaccine is not known for certain.


Continue Learning about Vaccine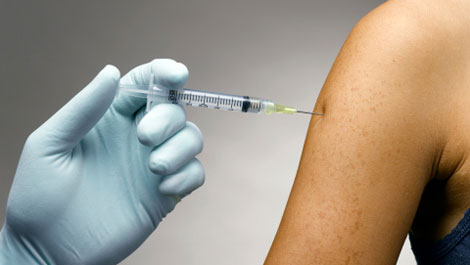 Vaccines work to protect your body against germs. Because of vaccines, many of the diseases that can cause severe sickness, handicaps and death have been eradicated. Learn more from our experts about vaccines.