Fluvirin side effects include: fatigue, headaches, mild fever and pain, discomfort at the injection site, muscle ache, sore throat and stuffy nose. These side effects are common and do not require medical attention unless they are persistent or become severe. Fluvirin also can cause serious side effects, including allergic reactions. If you experience signs of an allergic reaction, such as swelling, hives and difficulty breathing, seek immediate medical attention. You should talk to your doctor if you experience any of the following serious side effects: decrease in mobility and sensation in the arm or shoulder; decrease in mobility of the facial muscles; general muscle weakness; change in vision; persistent headaches or fever; and numbness or tingling in the hand. Like all medications, Fluvirin may cause unexpected side effects that are not described above. If you experience an unanticipated reaction after receiving Fluvirin, talk to your doctor immediately.


Continue Learning about Vaccine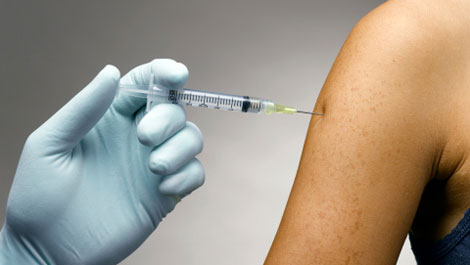 Vaccines work to protect your body against germs. Because of vaccines, many of the diseases that can cause severe sickness, handicaps and death have been eradicated. Learn more from our experts about vaccines.