Note: A CDC panel concluded in 2016 that FluMist has not been effective in recent years. The panel did not recommend its use for the 2016-2017 flu season.

Possible side effects of the FluMist vaccine include mild flu-like symptoms that are not the flu infection. Common side effects may include chills, a low-grade fever, a stuffy or runny nose, sore throat, headaches, cough, vomiting, muscle pain, tiredness or irritability. Get immediate medical attention if you show symptoms of an allergic reaction, which may include rash, hives, trouble breathing or swelling of the face, throat, lips or tongue. Also, seek medical attention if you experience more severe side effects which include: high fever, body aches, flu-like symptoms, chills or extreme weakness or an unusual feeling in the legs and arms (which can occur anywhere from two to four weeks following vaccination). It is important to note that you may get flu-like symptoms at any point in the flu season from strains of the virus not included in the vaccine.

Continue Learning about Vaccine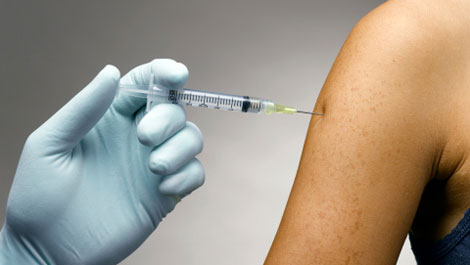 Vaccines work to protect your body against germs. Because of vaccines, many of the diseases that can cause severe sickness, handicaps and death have been eradicated. Learn more from our experts about vaccines.