Boostrix is a vaccine used to help prevent tetanus, diphtheria and pertussis. Emergency medical help is needed if you exhibit any signs of a severe allergic reaction to Boostrix (Tdap), such as breathing difficulties, hives or swelling of the face, lips, tongue or throat. If you experience extreme drowsiness, high fever, fainting, blackouts or convulsions within a week of receiving Boostrix, contact your doctor immediately. Less severe side effects of Boostrix include: chills, slight fever, body aches, pain in the joints, slight nausea, vomiting, diarrhea, headaches, fatigue or redness, swelling or tenderness at the site of the injection. All possible side effects may not be known. Contact your doctor about any side effects of Boostrix.


Continue Learning about Vaccine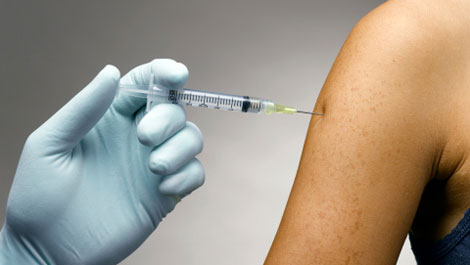 Vaccines work to protect your body against germs. Because of vaccines, many of the diseases that can cause severe sickness, handicaps and death have been eradicated. Learn more from our experts about vaccines.