Before taking Cervarix you should know that the vaccine protects against two types of (HPV) that cause cancers of the cervix, vulva, and vagina. The vaccine does not provide protection against the more than 100 other types of HPV, or sexually transmitted diseases such as other herpes, HIV, gonorrhea, syphilis, chlamydia, or trichomoniasis. Also, after receiving the vaccine you need to continue to see your gynecologist to get routine pap smears and pelvic exams to screen for cancer.

Cervarix is given only to girls and women 10 to 25 years old and that the first of the three shots should be administered before first sexual contact, if possible.

An allergic reaction may occur within 15 minutes of getting the shot; another serious side effect is seizure. Get emergency medical help if you have any of these signs of an allergic reaction: hives; difficulty breathing; swelling of your face, lips, tongue, or throat. You may feel faint after receiving Cervarix. Some people have had seizure-like reactions after receiving this vaccine. Your doctor may want you to remain under observation during the first 15 minutes after the injection.

Cervarix may not be right for you if your immune system is weak or you have an allergy to latex rubber. Finally, pregnant women should not be given Cervarix shots.

Continue Learning about Vaccine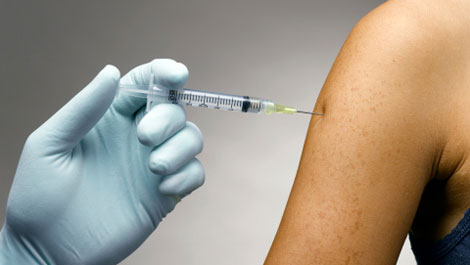 Vaccines work to protect your body against germs. Because of vaccines, many of the diseases that can cause severe sickness, handicaps and death have been eradicated. Learn more from our experts about vaccines.