Gardasil and Cervarix will cause redness, pain, and swelling in about 75% of those who get the shot. Some who get the vaccines become lightheaded and dizzy. They should stay seated for 15 minutes after the shot to make sure that any dizziness goes away before they stand up.

Everything we give in medicine has the potential for harm. Among the millions of females vaccinated, Gardasil is associated with more than 3,000 severe adverse events reported to the CDC in the Vaccine Adverse Events Reporting System. When a side effect occurs at a rate of less than one in 10,000, the CDC declares it "very rare" and it is not considered public health risk. The small number of severe side effects falls in this very rare category. Whether you are willing to risk this harm is a personal decision, given that Pap testing is the required screening for cervical cancer.
Continue Learning about Vaccine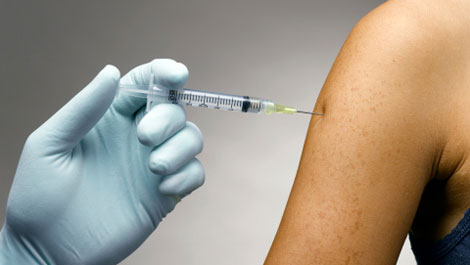 Vaccines work to protect your body against germs. Because of vaccines, many of the diseases that can cause severe sickness, handicaps and death have been eradicated. Learn more from our experts about vaccines.