Measles-mumps-rubella-varicella (MMRV) vaccine live is a medication used to induce immunity to infection from the measles, mumps, rubella (German measles) and varicella (chicken pox) viruses. It contains live virus particles of each of the four viruses. When MMRV vaccine is administered, the immune system forms antibodies, which prevent development of infection when exposed to the real virus later. Like all vaccinations, MMRV vaccine live does not guarantee total immunity, but it greatly reduces the chances of developing the infections.

The vaccine is a solution that is injected under the skin by a healthcare provider. It is usually given twice to children between one and 12 years of age; the first between one and two years of age and the second between four and six years of age. It is sold in the United States under the brand name ProQuad. There are no generic versions currently available.


Continue Learning about Vaccine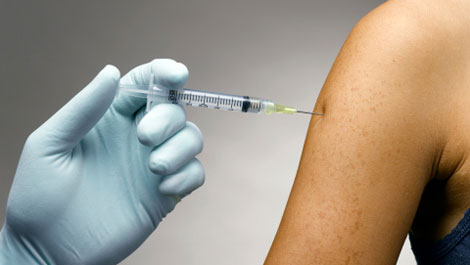 Vaccines work to protect your body against germs. Because of vaccines, many of the diseases that can cause severe sickness, handicaps and death have been eradicated. Learn more from our experts about vaccines.