An influenza vaccine is administered by intramuscular injection or by nasal spray. The vaccine for injection contains dead influenza virus particles, and the vaccine for nasal administration contains attenuated, or weakened, live viruses. For this reason, the nasal spray is intended only for people two to 49 years of age who are in good health. In any one year, the influenza vaccine does not provide protection against all flu virus strains. Each year, researchers identify the influenza strains that will most likely circulate in the autumn and make the vaccine using these strains. You also should know that an influenza vaccine takes about two weeks to provide adequate protection against influenza infection. An influenza vaccine may cause some side effects, and you should become familiar with these before getting it. Report to your doctor any side effects that concern you.


Continue Learning about Vaccine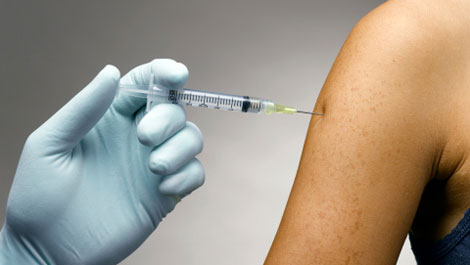 Vaccines work to protect your body against germs. Because of vaccines, many of the diseases that can cause severe sickness, handicaps and death have been eradicated. Learn more from our experts about vaccines.