You should know that the bacterium bordetella pertussis causes a respiratory tract infection called whooping cough, and that whooping cough can be a serious illness in young children, leading to bronchitis and pneumonia. Your child should receive four or five injections of DTaP (a trio of vaccines for diphtheria, pertussis, and tetanus) before the age of seven. You should make careful note of your child's reaction to the inoculation, such as developing a fever, nonstop crying (longer than 3 hours), etc. If your child has a severe allergic reaction to the vaccine he should not receive it again. If your child suffers from encephalitis, or any other nervous system ailment within a week of receiving the inoculation, he should not receive the pertussis vaccine again.
Continue Learning about Vaccine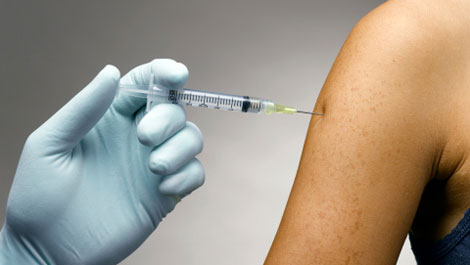 Vaccines work to protect your body against germs. Because of vaccines, many of the diseases that can cause severe sickness, handicaps and death have been eradicated. Learn more from our experts about vaccines.