The pneumococcal vaccine is a prescription drug and its active ingredients are a mixture 7, 13 or 23 of the most prevalent bacteria which may cause pneumonia. In the Unites States, pneumococcal vaccine is sold under the brand names Pneumovax 23, Prevnar and Prevnar 13. The pneumococcal vaccine immunizes against infection caused by the bacteria found in the vaccine by helping the body to make protective substances or antibodies against the bacteria. Pneumococcal vaccine comes in an injectable solution and is recommended for children above the age of two and adults; particularly adults suffering from chronic illnesses.
Continue Learning about Vaccine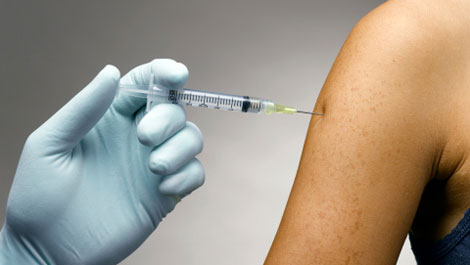 Vaccines work to protect your body against germs. Because of vaccines, many of the diseases that can cause severe sickness, handicaps and death have been eradicated. Learn more from our experts about vaccines.