Pneumococcal vaccine polyvalent, available under the brand name Pneumovax 23, is a vaccination that helps to defend against pneumococcal diseases that cause pneumonia, meningitis and bacterial blood infections. This vaccine is currently recommended for use in all adults who are older than 65 years of age and for persons who are two years of age and older and at high risk for disease (e.g., sickle cell disease, HIV infection or other immunocompromising conditions). It also is recommended for use in adults 19 through 64 years of age who smoke cigarettes or who have asthma. Pneumococcal vaccine polyvalent will not treat an infection once it has begun, and is not the same vaccination as the pneumococcal 7-valent conjugate vaccine given to infants and small children.


Continue Learning about Vaccine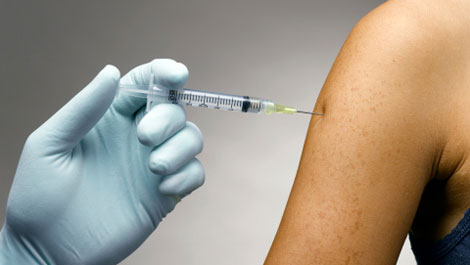 Vaccines work to protect your body against germs. Because of vaccines, many of the diseases that can cause severe sickness, handicaps and death have been eradicated. Learn more from our experts about vaccines.