Menactra is a brand-name meningococcal vaccine that contains meningococcal polysaccharide diphtheria toxoid conjugate antigen used to induce immunity against infection caused by the bacteria Neisseria meningitidis subgroups A, C, Y and W-135. Menactra is given to people two to 55 years of age as a subcutaneous injection in the upper arm. The meningococcal polysaccharide antigens are attached (conjugated) to diphtheria toxoid protein to make the immunity to N. meningitidis infection last longer; it does not confer any protection against diphtheria infection.


Continue Learning about Vaccine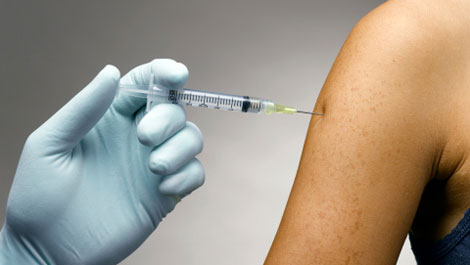 Vaccines work to protect your body against germs. Because of vaccines, many of the diseases that can cause severe sickness, handicaps and death have been eradicated. Learn more from our experts about vaccines.