Comvax is a vaccine for Haemophilus influenzae type B, a disease caused by bacteria, and for hepatitis B virus. The vaccine is administered to children from 6 weeks to 15 months old whose mothers test negative for HBsAg. HBsAg is an antigen, or marker, of the hepatitis B virus. Children born to mothers who are positive for this antigen should receive a different vaccination. Comvax is normally administered in three separate doses given as an injection at a doctor's office or hospital.
Continue Learning about Vaccine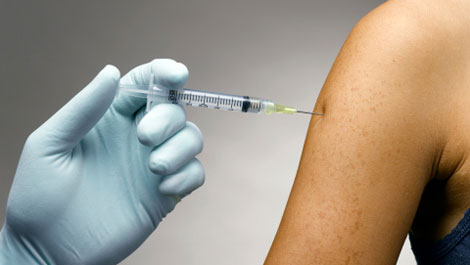 Vaccines work to protect your body against germs. Because of vaccines, many of the diseases that can cause severe sickness, handicaps and death have been eradicated. Learn more from our experts about vaccines.