Anthrax vaccine, also known as BioThrax, is given to protect people against anthrax disease. The vaccine used in the United States does not contain Bacillus anthracis (B. anthracis) cells and therefore cannot cause anthrax. Anthrax vaccine was licensed in 1970 and relicensed in 2008. Based on limited but solid evidence, the vaccine protects against anthrax exposure on the skin (cutaneous), as well as inhaled anthrax.
Anthrax is a potentially fatal bacterial infection, particularly when inhaled. The vaccine against anthrax provides protection against infection but is not intended for use by the general public. Rather, it should be given to military personnel who may come into contact with weaponized forms of anthrax and to scientists, doctors, or other personnel who come into contact with anthrax in a laboratory environment. The vaccine is given in a series of three shots over a two week period, followed by booster shots at 6, 12, and 18 months. It does not carry live anthrax bacteria, and although effective in preventing anthrax infection, it does not provide 100 percent protection from the disease. It is sold under the brand name Biothrax.
Continue Learning about Vaccine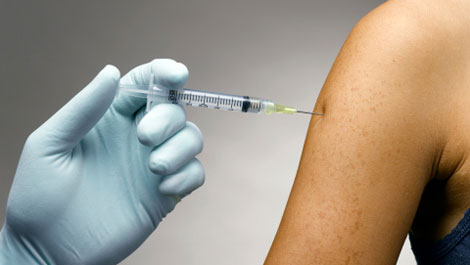 Vaccines work to protect your body against germs. Because of vaccines, many of the diseases that can cause severe sickness, handicaps and death have been eradicated. Learn more from our experts about vaccines.