ActHIB is a brand name for one of the Haemophilus influenzae type b (Hib) vaccines. Haemophilus influenza type b bacteria can cause serious infection and life-threatening illnesses. Such illnesses include: meningitis, epiglottitis, pericarditis, pneumonia and septic arthritis. These diseases affect all parts of the body: the brain, heart, lungs, joints and bones. Some of these illnesses can lead to death, mental retardation, deafness, seizure disorders or partial blindness. ActHIB is administered four times to infants two to 18 months of age. It is administered by an intramuscular injection in the thigh or upper arm. ActHIB causes the body to develop antibodies to protect it against this bacterium.


Continue Learning about Vaccine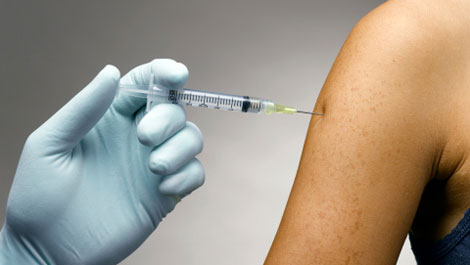 Vaccines work to protect your body against germs. Because of vaccines, many of the diseases that can cause severe sickness, handicaps and death have been eradicated. Learn more from our experts about vaccines.