Fluzone High-Dose is a new influenza vaccine, manufactured by Sanofi Pasteur Inc., designed specifically for people 65 years and older.

Human immune defenses become weaker with age, which places older people at greater risk of severe illness from influenza. Also, aging decreases the body's ability to have a good immune response after getting the influenza vaccine. A higher dose of antigen in the vaccine is supposed to give older people a better immune response and therefore better protection against flu.

The presence of the CDC logo and CDC content on this page should not be construed to imply endorsement by the US Government of any commercial products or services, or to replace the advice of a medical professional. The mark "CDC" is licensed under authority of the PHS.
Continue Learning about Vaccine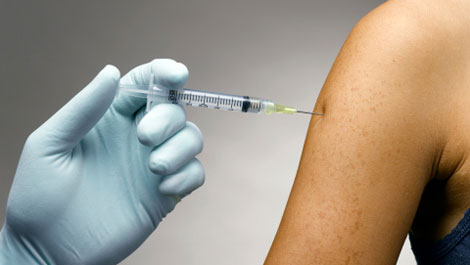 Vaccines work to protect your body against germs. Because of vaccines, many of the diseases that can cause severe sickness, handicaps and death have been eradicated. Learn more from our experts about vaccines.