You or your child's arm may feel a little stiff and sore for a few days after a vaccine shot. There may be redness or mild swelling where the shot was given. You might also have a slight fever, or feel tired or fussy. These are all normal symptoms.
Continue Learning about Vaccine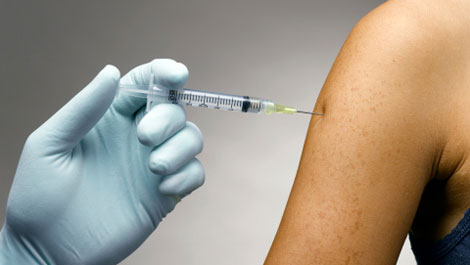 Vaccines work to protect your body against germs. Because of vaccines, many of the diseases that can cause severe sickness, handicaps and death have been eradicated. Learn more from our experts about vaccines.