Fluzone, Fluzone High-Dose, and Fluzone Intradermal are all injectable influenza vaccines, made up of the 3 flu strains most likely to cause illness for that particular flu season, to protect people from influenza.

Fluzone High-Dose vaccines contain 4 times the amount of antigen (the part of the vaccine that prompts the body to make antibody) contained in regular flu shots. The additional antigen is intended to create a stronger immune response (more antibody) in the person getting the vaccine.

Fluzone Intradermal was licensed by the FDA for use in the United States for the 2011-2012 flu season. The intradermal flu vaccine is a shot that is injected into the skin instead of the muscle. The intradermal shot uses a much smaller needle than the regular flu shot, and it requires less antigen to be as effective as the regular flu shot. It is recommended for adults 18-64 years of age.

The presence of the CDC logo and CDC content on this page should not be construed to imply endorsement by the US Government of any commercial products or services, or to replace the advice of a medical professional. The mark "CDC" is licensed under authority of the PHS.
Continue Learning about Vaccine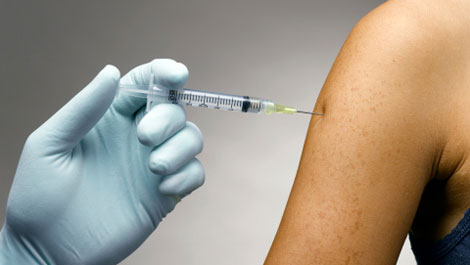 Vaccines work to protect your body against germs. Because of vaccines, many of the diseases that can cause severe sickness, handicaps and death have been eradicated. Learn more from our experts about vaccines.