The chickenpox (varicella-zoster) vaccine is a vaccine to help prevent chickenpox, which is caused by a virus. It is similar to other types of vaccines. This particular vaccine is given as a live attenuated vaccine, usually at a child's 12-month well-child appointment and then again at the 4-year well-child appointment. The live attenuated vaccine contains a version of the virus that has been weakened in the lab so it can't cause disease. But the human body detects the virus and creates antibodies to prevent infection by the virus in the future. This particular vaccine may also help prevent shingles (zoster) later in life.
Continue Learning about Vaccine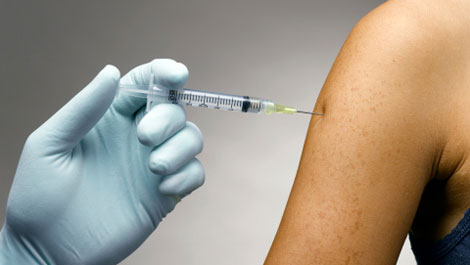 Vaccines work to protect your body against germs. Because of vaccines, many of the diseases that can cause severe sickness, handicaps and death have been eradicated. Learn more from our experts about vaccines.