Chickenpox (varicella) is usually a mild childhood disease caused by a virus. It is highly contagious (can be caught easily). Anyone who has not had chickenpox may get it. The incubation period (the time between contact with chickenpox and the start of the illness) is between seven and 21 days.
A chickenpox vaccine is now available. Most doctors recommend this vaccine for all children who have not had chickenpox. It can be given at any time after 1 year of age. Children up to 12 years old need just a single shot. Two shots four to eight weeks apart are needed for young people over 12 years and adults who have never had chickenpox. It is not useful for children already exposed unless given very soon after the exposure. A small number of children get chickenpox after having the vaccine. If this happens, the symptoms are usually very mild.
Continue Learning about Vaccine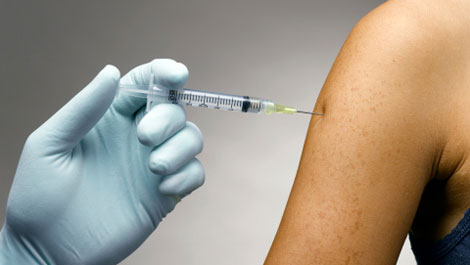 Vaccines work to protect your body against germs. Because of vaccines, many of the diseases that can cause severe sickness, handicaps and death have been eradicated. Learn more from our experts about vaccines.