In an attempt to prevent spread of tuberculosis (TB), particularly in young children, many countries with a higher incidence of tuberculosis than the United States vaccinate newborns (and sometimes adults as well) with BCG (Bacillus of Calmette-Guerin), an attenuated (weakened) live strain of a bacterium (Mycobacterium Bovis) similar to the tuberculosis. Because this vaccine is variable in its potency, its usefulness varies, and because it is not actually a vaccination with tuberculosis, but with another similar species, its effects are also usually short-lived. It is of proven effectiveness only for preventing the deadly complication of tuberculosis meningitis in young children. In the United States, it is generally agreed that a positive purified protein derivative (PPD) skin test found after two years from inoculation with BCG have passed should be considered an exposure to TB infection and treated as such.
Continue Learning about Vaccine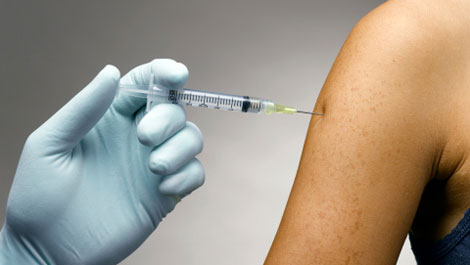 Vaccines work to protect your body against germs. Because of vaccines, many of the diseases that can cause severe sickness, handicaps and death have been eradicated. Learn more from our experts about vaccines.