Some side effects of the Typhim Vi vaccine are not serious and include symptoms at the injection site, such as a lump, pain, red skin, swelling or sensitivity. People receiving Typhim Vi also may experience:
diarrhea
discomfort
fever
headaches
joint and muscle pain
nausea
stomach upset or pain
loss of strength
Tell your doctor if any of these symptoms bother you or won't go away. More serious side effects include:
extreme joint pain
an overall sick feeling
fever
swollen glands
a rash
itchiness
feeling faint
shaking or trembling
Call your doctor if you have any of these symptoms. Get emergency medical help if you experience an allergic reaction to Typhim Vi, including:
breathing problems
hives
swelling of your face or mouth or throat
hoarse voice
chest tightness
swallowing problems
shock
Continue Learning about Vaccine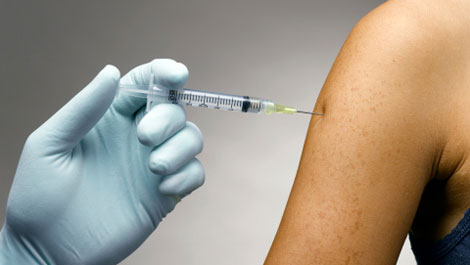 Vaccines work to protect your body against germs. Because of vaccines, many of the diseases that can cause severe sickness, handicaps and death have been eradicated. Learn more from our experts about vaccines.