Common side effects of Cervarix include fainting; muscle or joint pain; headache; weakness; mild gastrointestinal distress (nausea, vomiting, diarrhea, or stomach pain); slight fever; and pain, redness, or swelling at the site of the injection.
More serious side effects include seizure or an allergic reaction that usually occurs within 15 minutes of receiving the Cervarix shot. Signs of allergic reaction include swelling of your lips, tongue or face; chest or throat tightness; difficulty breathing; skin redness hives, rash or itching. Call 911 if you experience these signs and symptoms.
Continue Learning about Vaccine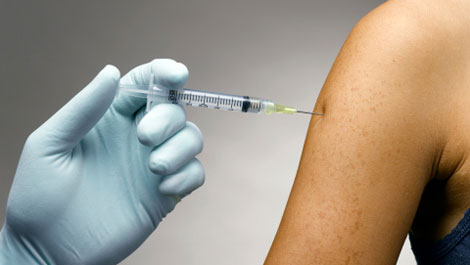 Vaccines work to protect your body against germs. Because of vaccines, many of the diseases that can cause severe sickness, handicaps and death have been eradicated. Learn more from our experts about vaccines.