Anthrax vaccine adsorbed (sold under the brand name BioThrax) is a vaccine that contains non-infectious human anthrax protein particles adsorbed (or attached to) aluminium hydroxide molecules. It contains no whole bacteria, either alive or dead, so it cannot cause infection. It is administered in a series of five intramuscular or subcutaneous injections to help prevent the development of anthrax infection when exposed to the causitive bacteria Bacillus anthracis. Anthrax infection is a disease caused by bacteria in infected animals and on the hides. It is also used in biological weapons. Anthrax vaccine adsorbed is intended for adults who are at risk of being exposed. Unlike many vaccines, it does not include any live or dead bacteria. Instead, this vaccine uses an antigen protein to prompt your body to build immunity to anthrax.


Continue Learning about Vaccine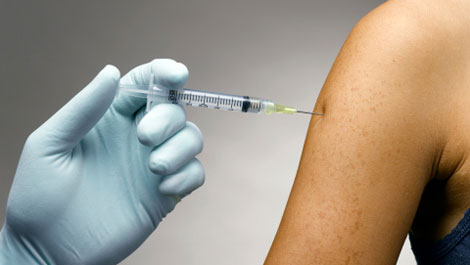 Vaccines work to protect your body against germs. Because of vaccines, many of the diseases that can cause severe sickness, handicaps and death have been eradicated. Learn more from our experts about vaccines.