Three causes of bacterial meningitis have effective vaccines. One is Hemophilus influenza type B or HIB. This used to be common in infants and toddlers. This is prevented by the vaccine commonly called HIB. A second cause of meningitis in infants and toddlers is pneumococcus. As one might imagine pneumococcus is a common cause of pneumonia also. It can also cause ear infections and sinus infections. The brand name of this vaccine is Prevnar and this vaccine is also given to infants and toddlers. A third common cause of meningitis is Neisseria meningitides, also called meningococcal, which mostly affects teens and young adults. This vaccine is given to 11 year olds and can be given any time in the teen age years or young adulthood.
Continue Learning about Vaccine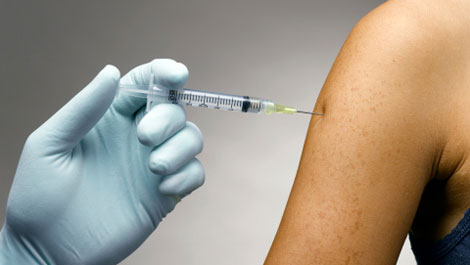 Vaccines work to protect your body against germs. Because of vaccines, many of the diseases that can cause severe sickness, handicaps and death have been eradicated. Learn more from our experts about vaccines.